Best Patient Care Services in Theni
When it comes to your health or the health of your loved ones, professional and compassionate care is essential. At Anbu Sri Sai Home Health Care, we offer Patient Care Services in Theni that prioritize your well-being and comfort. Our dedicated team is here to provide expert healthcare services within the familiar surroundings of your home.
Our caregivers and healthcare professionals are not only highly qualified but also deeply compassionate. They are dedicated to providing care that is not only physically beneficial but also emotionally supportive. We prioritize your comfort, dignity, and well-being.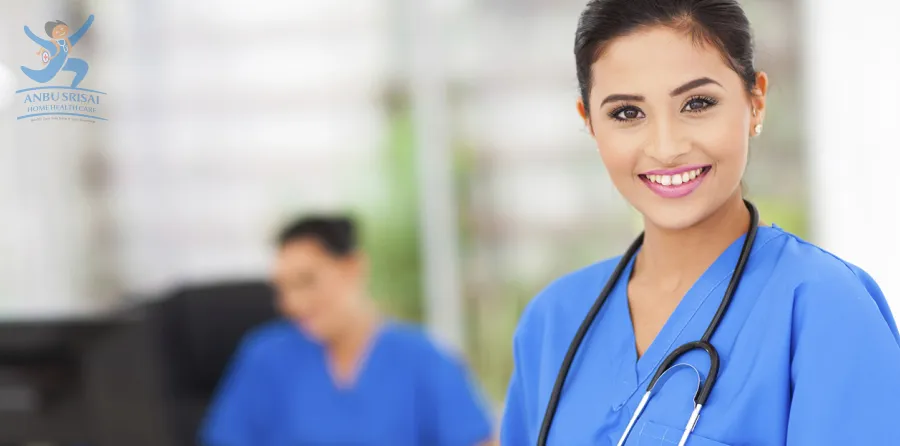 "Explore our Patient Care Services in Theni. We provide compassionate and professional healthcare services in the comfort of your home."
If you or your loved one requires professional Patient Care Services in Theni, Anbu Sri Sai Home Health Care is here to support you. Our goal is to provide compassionate and expert healthcare services while ensuring that you remain in the comfort of your home.
Why Choose Our Patient Care Services?
Our Patient Care Services are designed to meet the diverse healthcare needs of individuals and families in Theni. We understand that being in a comfortable and familiar environment can aid in the healing process, and our services are tailored to ensure your well-being.
Comprehensive Patient Care
Our Patient Care Services include:
Medical Care: Our skilled healthcare professionals are equipped to handle various medical needs, including medication administration, wound care, and vital sign monitoring.
Emotional Support: We provide emotional support and counseling services to patients and their families, helping them cope with health-related challenges.
Symptom Management: Our experienced team focuses on effectively managing and alleviating symptoms to enhance your quality of life.
Medication Management: Ensuring that medications are administered accurately and on time to promote recovery.
Effective Communication: We facilitate open and clear communication between patients, families, and healthcare providers to ensure that concerns and preferences are addressed.