Best Caretaker Services at Home in Theni
When your loved ones need compassionate assistance and support at home, Anbu Sri Sai Home Health Care is here to provide exceptional Caretaker Services in Theni. Our experienced caregivers offer dedicated care within the familiar surroundings of your home.
Our caregivers are carefully selected, highly trained, and known for their compassionate approach to caregiving. They prioritize the comfort, dignity, and well-being of each individual they serve.
If you're seeking compassionate and experienced caregivers to provide support and assistance at home in Theni, Anbu Sri Sai Home Health Care is your trusted partner. We are committed to delivering the highest standard of care within the comfort of your own home.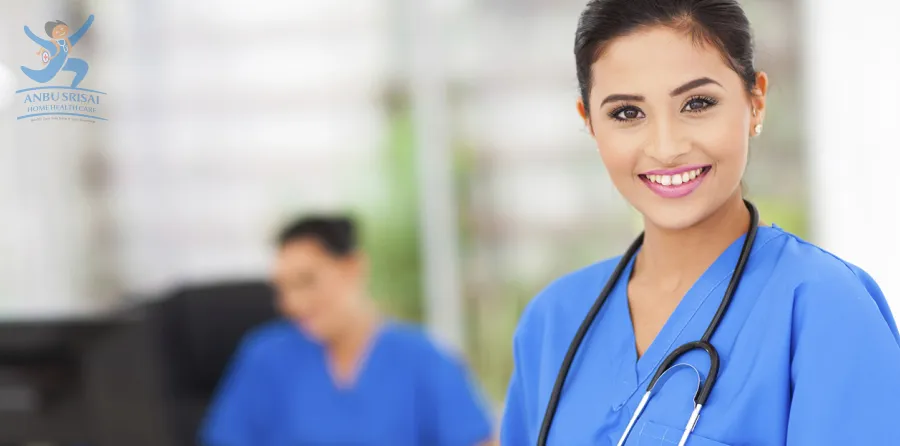 "Discover our Caretaker Service at Home in Theni. Our experienced caregivers provide compassionate assistance and support in the comfort of your home."
Why Choose Our Caretaker Services at Home?
Our Caretaker Services are designed to offer peace of mind to both families and individuals who require additional support. We understand that maintaining independence and comfort at home is essential, and our caregivers are here to make that possible.
Comprehensive Care at Home
Our Caretaker Services include:
Personal Care: Our caregivers assist with daily personal care tasks such as bathing, grooming, dressing, and mobility.
Companionship: We provide companionship and engage individuals in meaningful activities to enhance their emotional well-being.
Medication Management: Ensuring that medications are taken as prescribed and on time.
Household Support: Assistance with light housekeeping, meal preparation, and other household tasks.
Respite Care: Offering temporary relief and support for family caregivers.